The state of the art infrastructure located in Nalukolongo Industrial are across 4.5 acres of land has a factory & warehousing facility of maore than 10,000 square meters. These have set manufacturing standards / benchmark for our products production.
Our production process over the period of time has evolved setting a high quality standard, quality integration with discipline and ethical work practices. We are Government of Uganda / KCCA compliance approved factory.
We proudly employ around 60% of women workforce in our organisation in all the fields i.e administration, production, finishing / packing, sales to name just a few. Following pages will give a glimpse of our machinery, building, factory outlet etc.
We have endeavoured to join hands with Government of Uganda Initiative BUBU (Buy Uganda Build Uganda) and proudly hold BUBU Certification.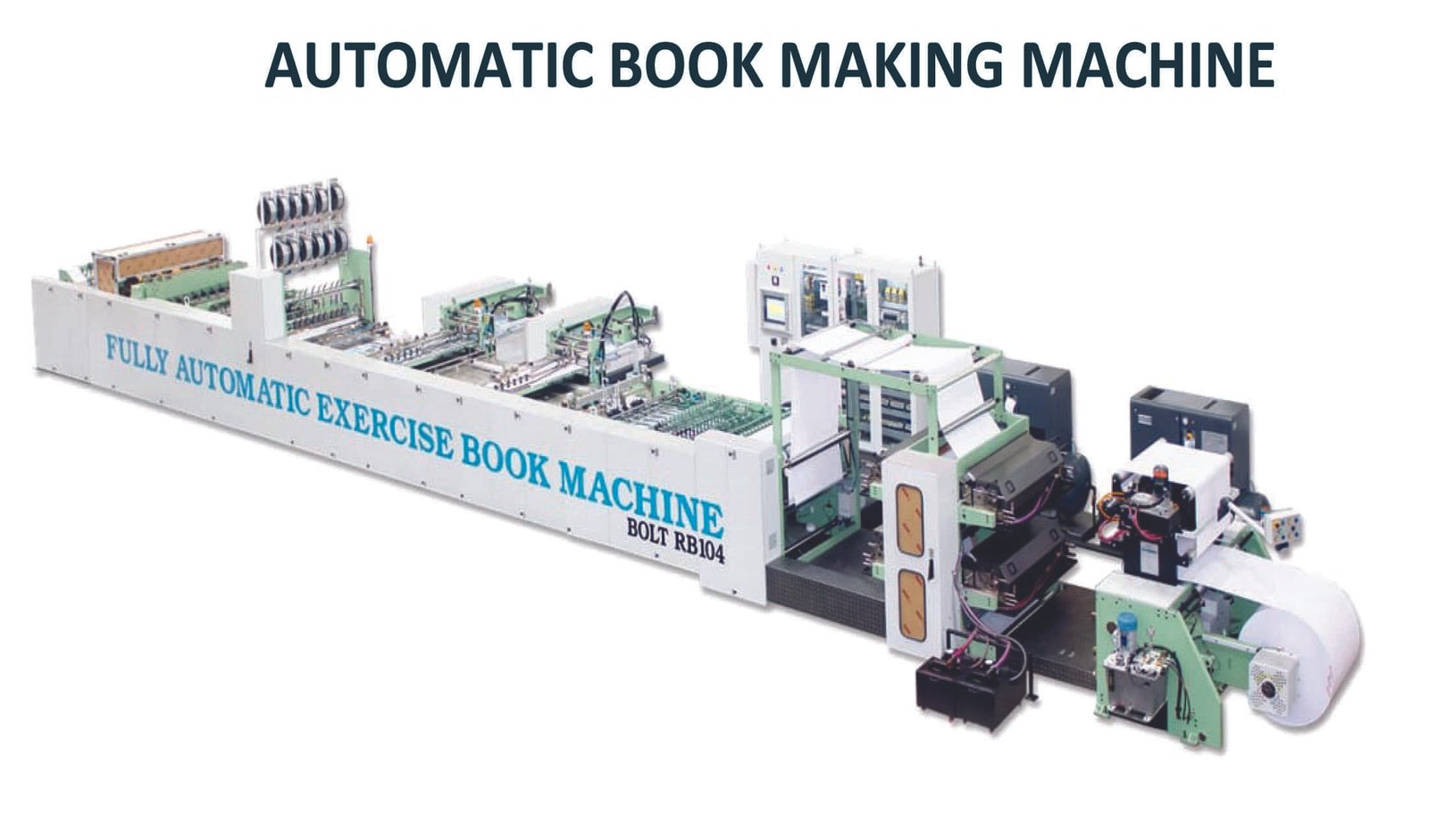 Automatic Book Making Machine
High speed machines imported from India, running at 400 mpm meters per minute, these machines are equipped to convert nearly 12 tons of paper per day, producing nearly 70,000 books.
Copier Paper Convertor Machine
This machine converts paper reels into A4 reams with a capacity to convert 1 container i.e 24 tons of paper per day, it produces nearly 2,000 boxes of A4 reams every day.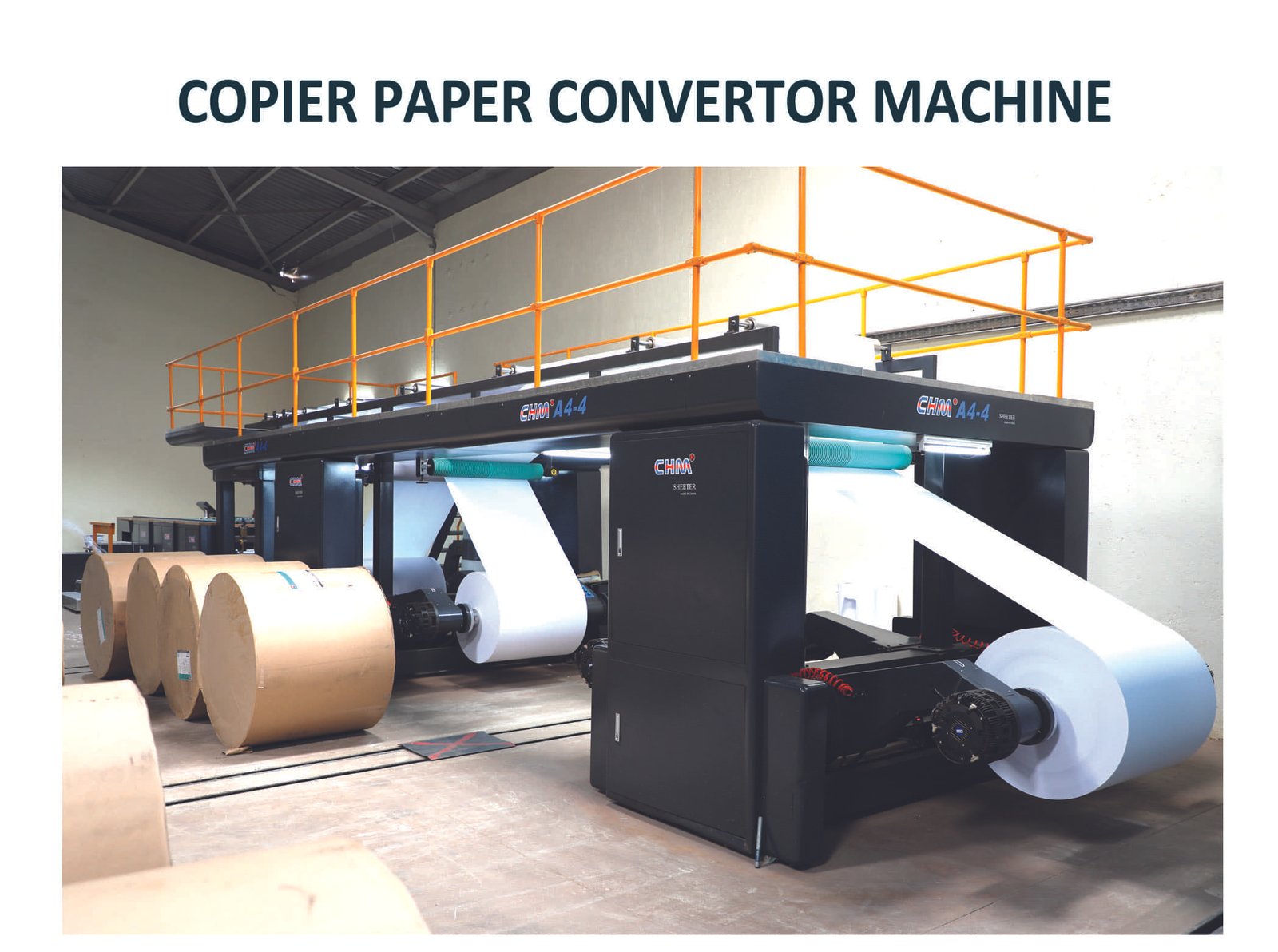 Heidelberg Offset Printing Machine
6 station state of the art machine from Germany is able to print 5 colours with varnish, at the same time thus saving precious production time. It can print daily 70,000 sheets of paper for poster, covers, calendars, stickers, brochures, leaflets, inserts, wrappers, question papers, ruled papers etc.
Ruler Sheeter Machine
Another small but effective ma- chine capable of ruling / sheeting paper. This machine can print for nearly 30,000 books per day.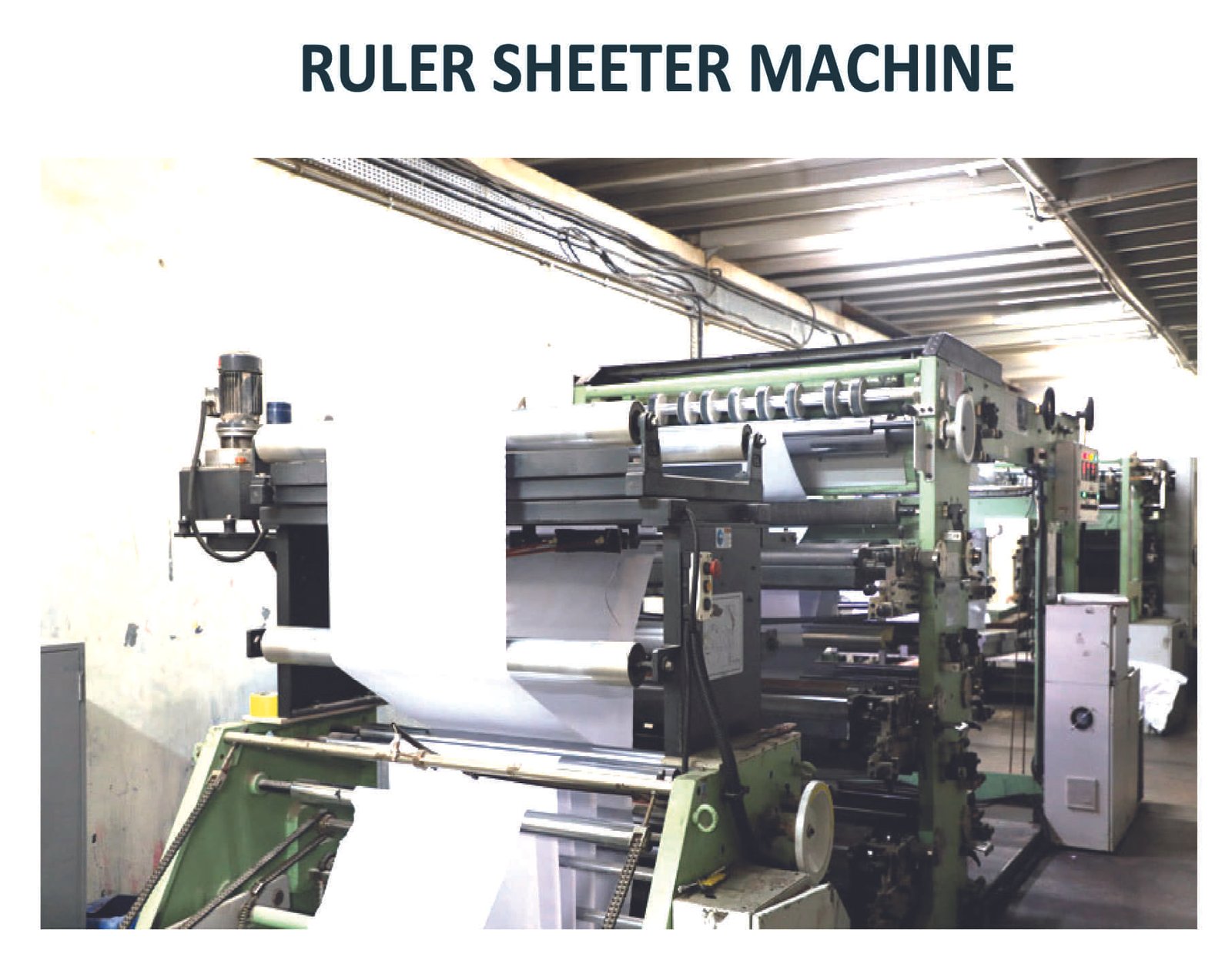 Cutting Machine
Important for any product finishing, these are all from Germany. Giving edge in product finishing for our clients various needs.
Factory Building
Custom Bonded Warehouse – 1500 sq meters
Production Warehouse – 2500 sq meters
Raw Material Warehouse – 1500 sq meters
Finished Goods Warehouse – 3000 sq meters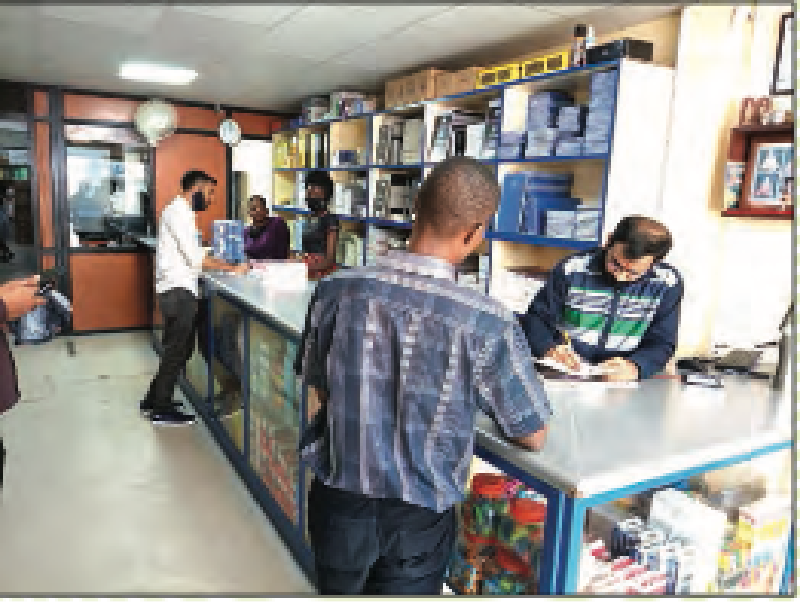 Factory Outlet
Situated in the heart of Kampala centre of paper trading – Nasser Road, Shreeji Stationers 2009 (U) Ltd has one of the biggest outlet in Kampala of around 3000 square feet.
People - Passionate Workforce
Skill full Execution, Hardwork & Passion are some of the DNA for Qualitative Output, which our people (workforce) cary in their Blood, as we are one Family!!